Be a part of Mason's Healthy U, a celebration of wellness!
Save the Dates: Healthy Campus Week 2017!
In partnership with the Partnership for a Healthier America
September 25-October 1
Check back for new details!
Well-Being and Wellness are part of our daily lives.
Here are some events and opportunities occuring before the start of Healthy Campus Week.
Thursday, 9/21, noon-2pm: Express gratitude to a colleague with a heart-felt thank you. For details, please visit World Graditude Day at Mason and National Appreciation Days.
HEALTHY CAMPUS WEEK EVENTS

Monday 9/25
Tuesday, 9/26
Wednesday, 9/27
Thursday, 9/28
Friday, 9/29
Saturday, 9/30
Sunday, 10/1

Noon-1pm

CommonHealth program on brain health: Think About It

In Fairfax and videoconferenced to Arlington and SciTech

Registration details coming soon!

Noon-12:45pm

Special Who's Walking Wednesday:

The annual Happy Heart Walk in Arlington, Fairfax, and SciTech

Ongoing: Move to Improve Challenge. Join Mason's team! For details on how to join, please visit Challenge.
Ongoing: Financial Well-Being Portal. Enhance your financial well-being through online sessions from Fidelity Investments, TIAA, and others. You do not have to be a member to participate. For available topics, please visit the Financial Well-Being Portal.
Have an event you would like included on the schedule? Please email worklife@gmu.edu.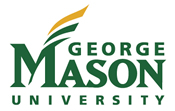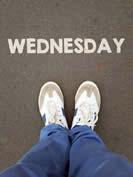 Who's Walking Wednesday?
Join us for a campus walk each Wednesday at noon in Arlington, Fairfax, and SciTech. For information and to register to lead a walk, please visit Lunchtime Possibilities and scroll to Who's Walking Wednesday?
Visit the Financial Well-Being Portal for resources and information to enhance your financial well-being!
######

Stuck at your desk? No way! Introducing Mason Moves, the fun and easy way to incorporate movement into every day. Mason Moves is brought to you by Mason's Department of Dance. With sincere thanks to Professor Luis R. Torres, Choreographer and friends Tamas Krizsa, Video and Editing Kristina Windom and Elizabeth Galther, Dancers.
Please Note: Check with your doctor before beginning any exercise program.
Wellness by Mason Partners
Follow us on

About Wellness by Mason
The Pillars of Wellness by Mason:
Exercise
Preventive Screenings
Wellness Celebrations
Wellness Resources
Mason Walk In' - Indoor walking program
New Yellow Birch Trail (Patriot Circle), 2.6 miles
Workplace Wellness Tips from Patrice Winter
CommonHealth (Virginia's Employee Wellness Program)
Selecting Healthier Choices in Mason's vending machines
Wellness Topics
Faculty/Staff: Smoking cessation information
moved to myActiveHealth; for information, please see the
"Healthy Lifestyles" section of the
Students: Smoking Cessation information
through Student Health Services
Other resources