Be a part of Mason's Healthy U, a celebration of wellness!
Thanks for coming out to the 7th annual Happy Heart Walk. A little drizzle didn't dampen anyone's enthusiasm!
Go Mason!!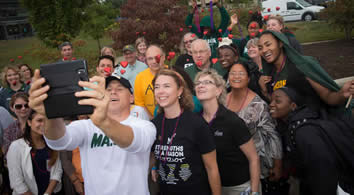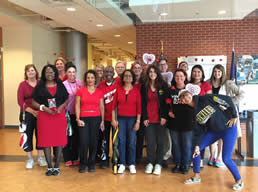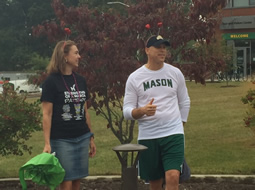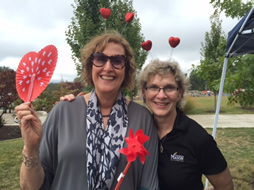 ######

Stuck at your desk? No way! Introducing Mason Moves, the fun and easy way to incorporate movement into every day. Mason Moves is brought to you by Mason's Department of Dance. With sincere thanks to Professor Luis R. Torres, Choreographer and friends Tamas Krizsa, Video and Editing Kristina Windom and Elizabeth Galther, Dancers.
Please Note: Check with your doctor before beginning any exercise program.
Wellness by Mason Partners
Follow us on

About Wellness by Mason
The Pillars of Wellness by Mason:
Exercise
Preventive Screenings
Wellness Celebrations
Wellness Resources
Mason Walk In' - Indoor walking program
New Yellow Birch Trail (Patriot Circle), 2.6 miles
Walking with a Purpose - Local Run/Walks Shared by members of the Mason community
Workplace Wellness Tips from Patrice Winter
CommonHealth (Virginia's Employee Wellness Program)
Selecting Healthier Choices in Mason's vending machines
Wellness Topics
Faculty/Staff: Smoking cessation information
moved to myActiveHealth; for information, please see the
"Healthy Lifestyles" section of the
Students: Smoking Cessation information
through Student Health Services
Other resources